The Library is dedicated to those priceless collecting and historical soda price guides. This goes out to all those collectors that spent the countless hours of both documenting and publishing these essential documents. Happy reading, Tom
Collecting Applied Color Label Soda Bottles -Third Edition
Published by Rick Sweeney on behalf of the Painted Soda Bottle Collectors Association (2002)
Consider the bible of ACL soda collectors guides that contains listing of 1600+ bottles with 1,200 photos.. In addition the first half of the book provides great history of bottle manufacturing and many brand stories. A must have for any ACL collector
The Official Guide to Collecting Applied Color Label Soda Bottles
Published by Thomas E. Marsh Inc. 1992
A nice book for its time and has some nice black and white photos. Also some pictures of crates, cartons, quart bottles, and mischellaous items.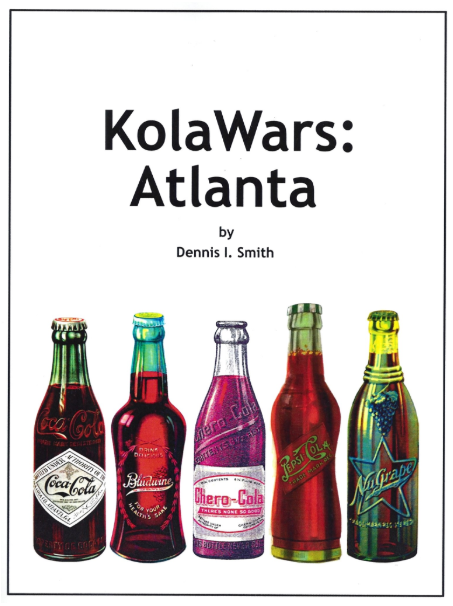 I have just order this book and looking forward to learning the history of the Kola Wars in Atlanta the birthplace of Coca Cola. This book highlights the brand such as Afri-Kola and Koca-Nola, Celery=Cola and Capacola, Fan-Taz and Pep-To-Lac, Dope and Koke, Jit-A-Cola and Ko-Nut, Nova-Kola and Rye-Ola. Its these off-name brands that are now only remain only a memory. 120 pages 8.5" x 11", nearly 200 illustrations - many full color, over sixty bottles pictured
You can also check out other books from Dennis Smith such as "The Original Coca-Cola Woman" at his website: http://www.kolawars.com
Collectors Guide to Tampa Embossed Soda Bottles
1st Edition, Ken Badgley 2015
Had the pleasure of meeting Ken and got a issue of this limited guide. Great pictures and historical data of early Tampa bottles which had to take tons of time to put together. Thanks again Ken!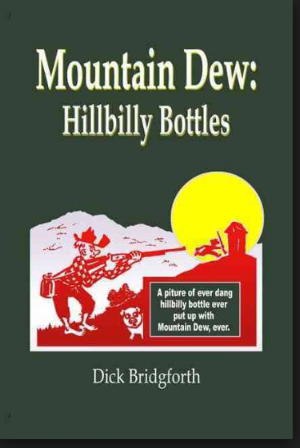 Mountain Dew Hillbilly Bottles
Dick Bridgforth 2008
A must have for any Mountain Dew collector. A very comprehensive guide to many 500+ Hillbilly bottles. Book and pictures are well presented.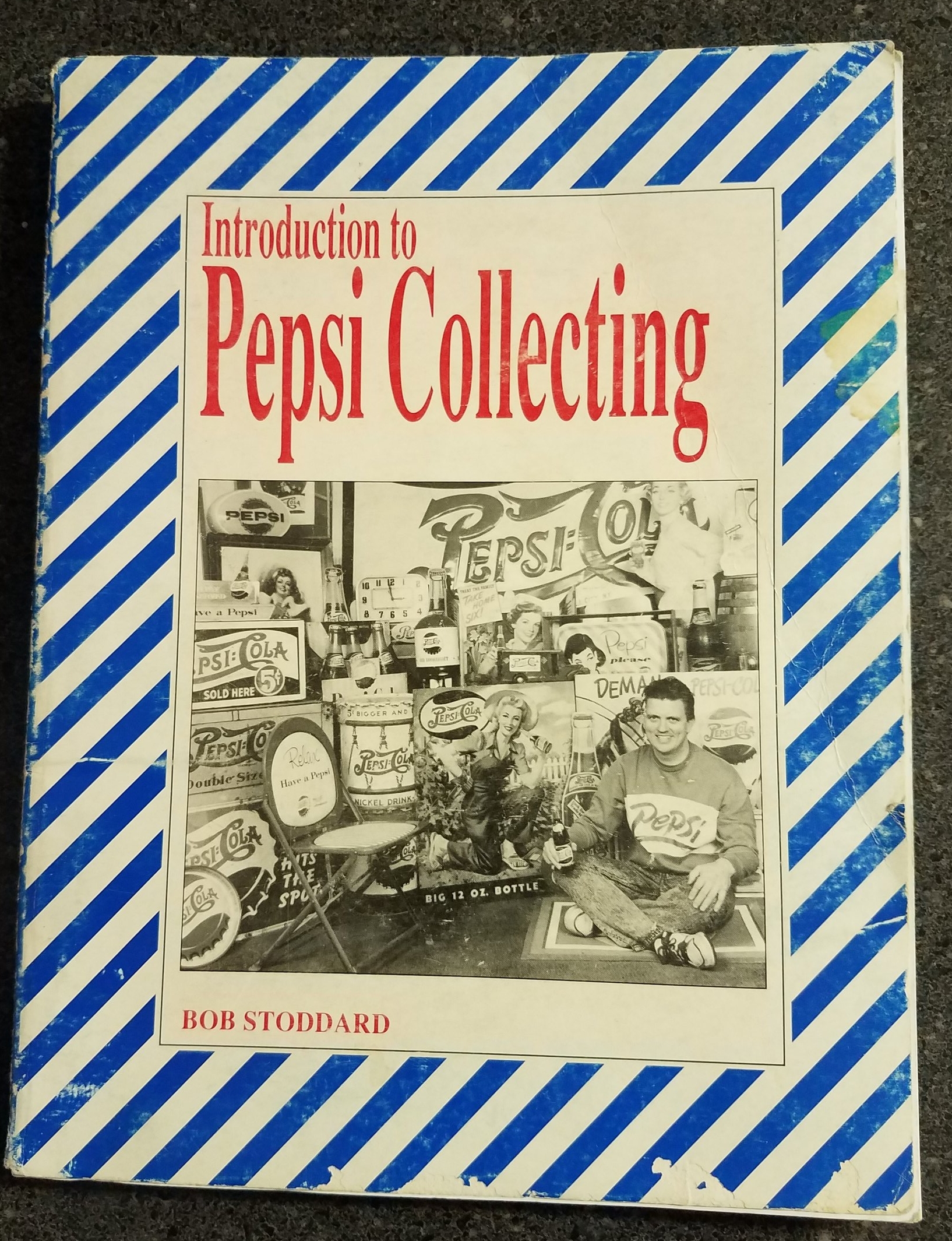 Introduction to Pepsi Collecting
Bob Stoddard 1991
From the Founder father of the Pepsi Cola Collectors club, Bob has put together a great huge listing of Pepsi collectables.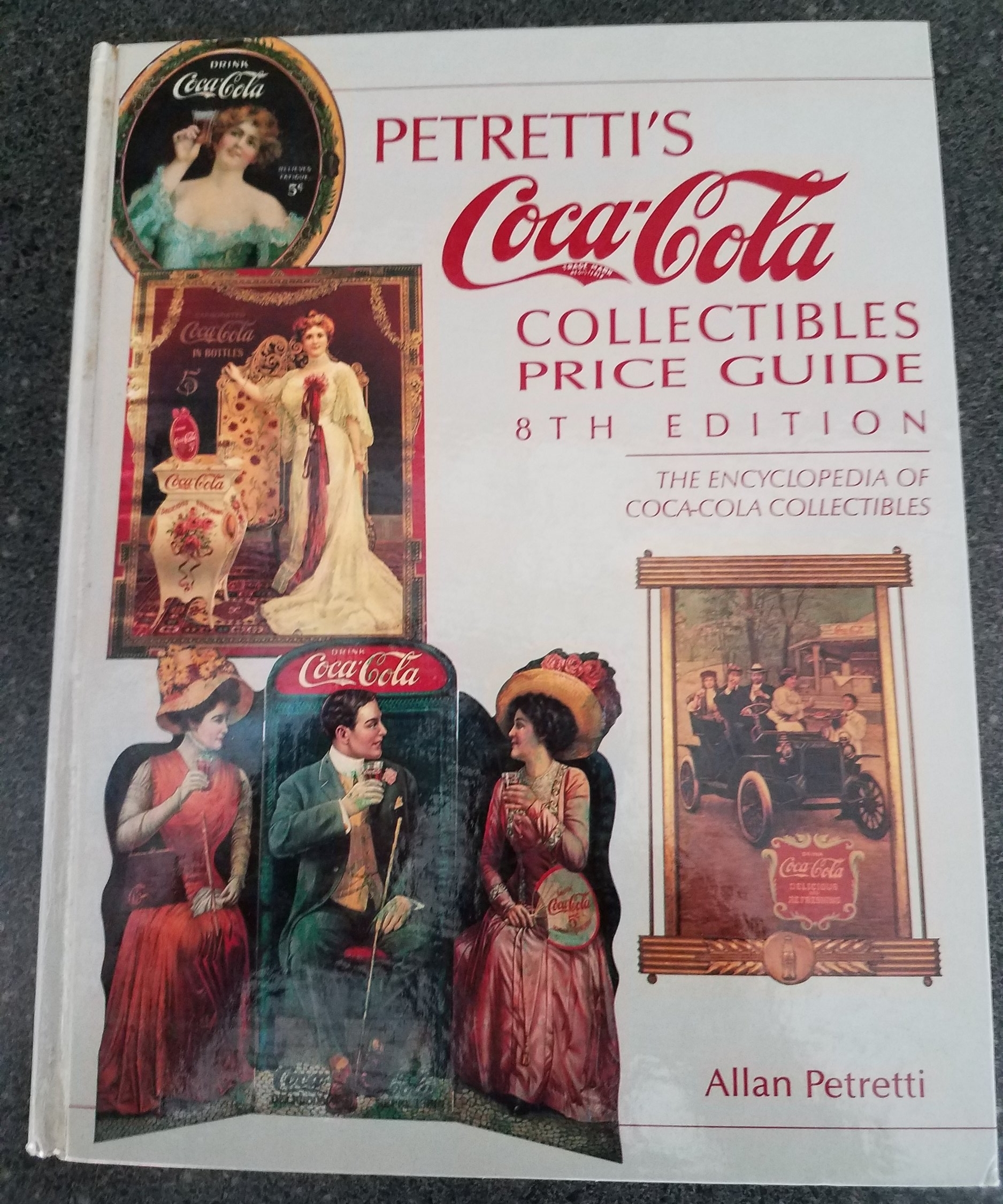 Petretti's Coca-Cola Collectibles Price Guide
8th Edition, Allan Petretti 1992
A huge resource of Coca-Cola collectibles with great pictures. Prices outdated due to age.
Goldstein's 1991
Another great source for Cola-Cola items, but with outdated prices.
Coke -Allan Petretti 2005, Pepsi-Bob Stoddard 2006
Due to there size, these are handy little guides to have in the car when going to Flea markets or yard sales. But of course the content is limited.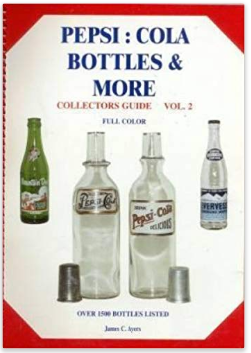 Pepsi:Cola Bottles & More
James C Ayers 2001
Volume 2 of the Pepsi: Cola Bottles and More series contains 168 color pages, 790 pictures, and over 1,500 bottles. Bottles include Pepsi-Cola embossed, paper labeled, ACLs and Back Bar Bottles; also features Devil Shake, Diet Pepsi, Evervess, an extensive listing of Mountain Dew and competition bottles, Patio, Pepsi Free, Pepsi Light, Slice, Teem, Tropical Surf and many others.